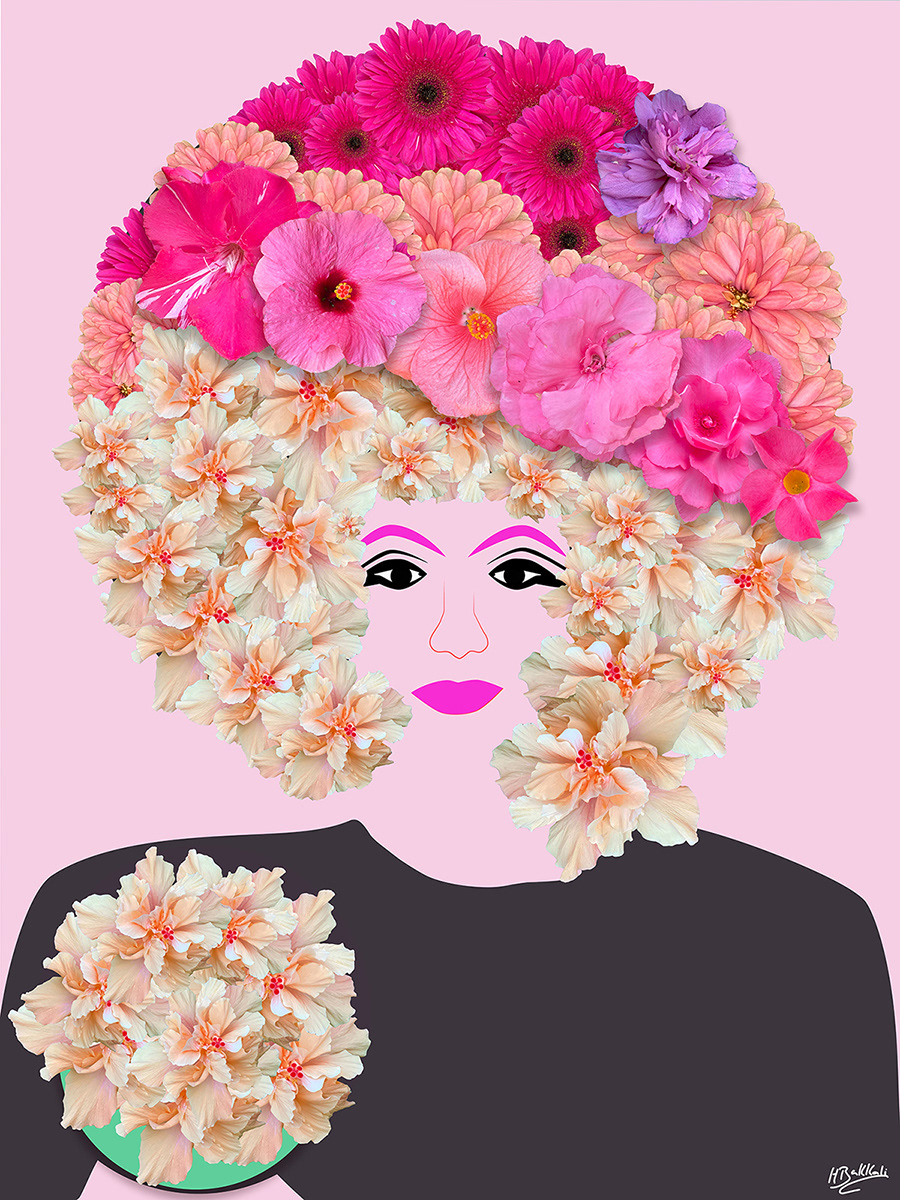 Inspired by this dark time, this artwork is focused on the idea of happiness. This is the reconstruction, the renascence of a new world full of hope and colors. The woman figure represents strength, energy, an innate connection to nature and a strong hope in a world full of colour, optimism, understanding and respect between different cultures. Her look is focused on a strong desire of joy and happiness. This is a challenge to make happiness a trend. A powerful desire to reinvent ourselves and reinventing the world. 
Title: Passionate
Original artwork 1/1 - Year 2020
Mixed technique: acrylic painting on canvas, digital photography, illustration and digital collage. Augmented reality version. 
Dimensions: 120x90 cm