Each year, 3x3 Illustration Directory showcases the best and most talented illustrators from around the world in a curated and more accessible format. It is published in New York and distributed worldwide. 

The thirteenth 3x3 Directory has selected three award-winning illustrations from Houda Bakkali portfolio.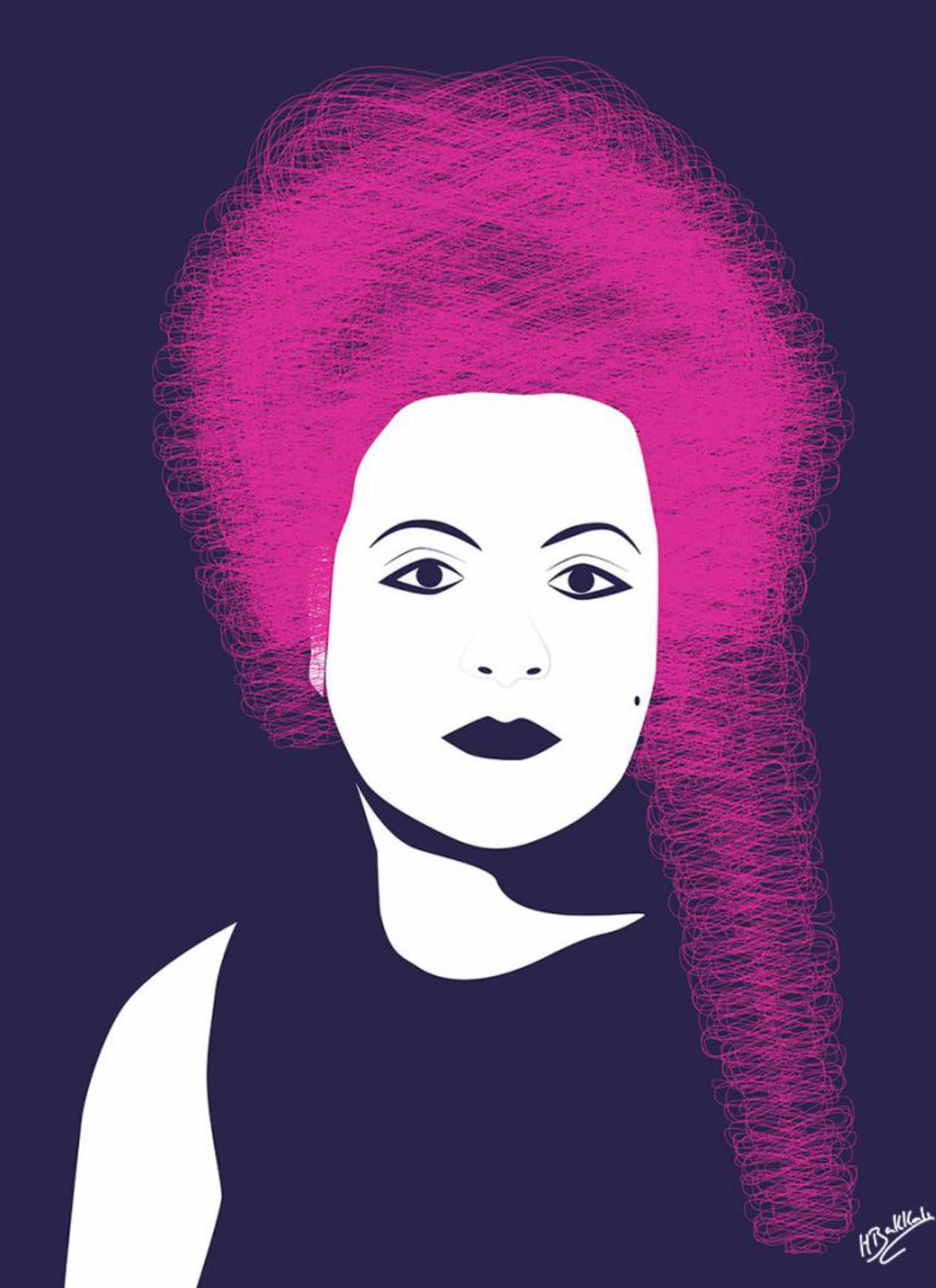 "Transgression" is most iconic piece of the series "Beautiful African Woman". This artwork aims of this is to break the clichés of Arabic and Muslim women, vindicate the rights of women to be able to decide their own destinies, and to break the fear and silence of sexism.
"This illustration, inspired on the artist's mother, shows a girl in various facets: transgressive, sensual, rebellious and serene, all united by a profound respect for herself and a vitalistic aspiration to be involved, to be at game, to be the protagonist of her life without compromises. The Arab and Muslim woman in a historical period in which freedom of thought was not so obvious, fought with determination in anonymity to defend the freedom to choose her future and to take her own decisions independently. Her experience left the artist with the optimism, energy and enthusiasm of seeking and transmitting beauty to react to the imbalances of the world and to look at the future with confidence." - Juliet Art Magazine Review
NEW TALENT AWARD |  ARTISTES DU MONDE | CANNES, 2018
GRAPHIS SILVER AWARD, NEW YORK 2018 
AMERICAN ILLUSTRATION 38 WINNER, NEW YORK 2019 
RUNNER UP | CREATIVE QUARTERLY, NEW YORK 2019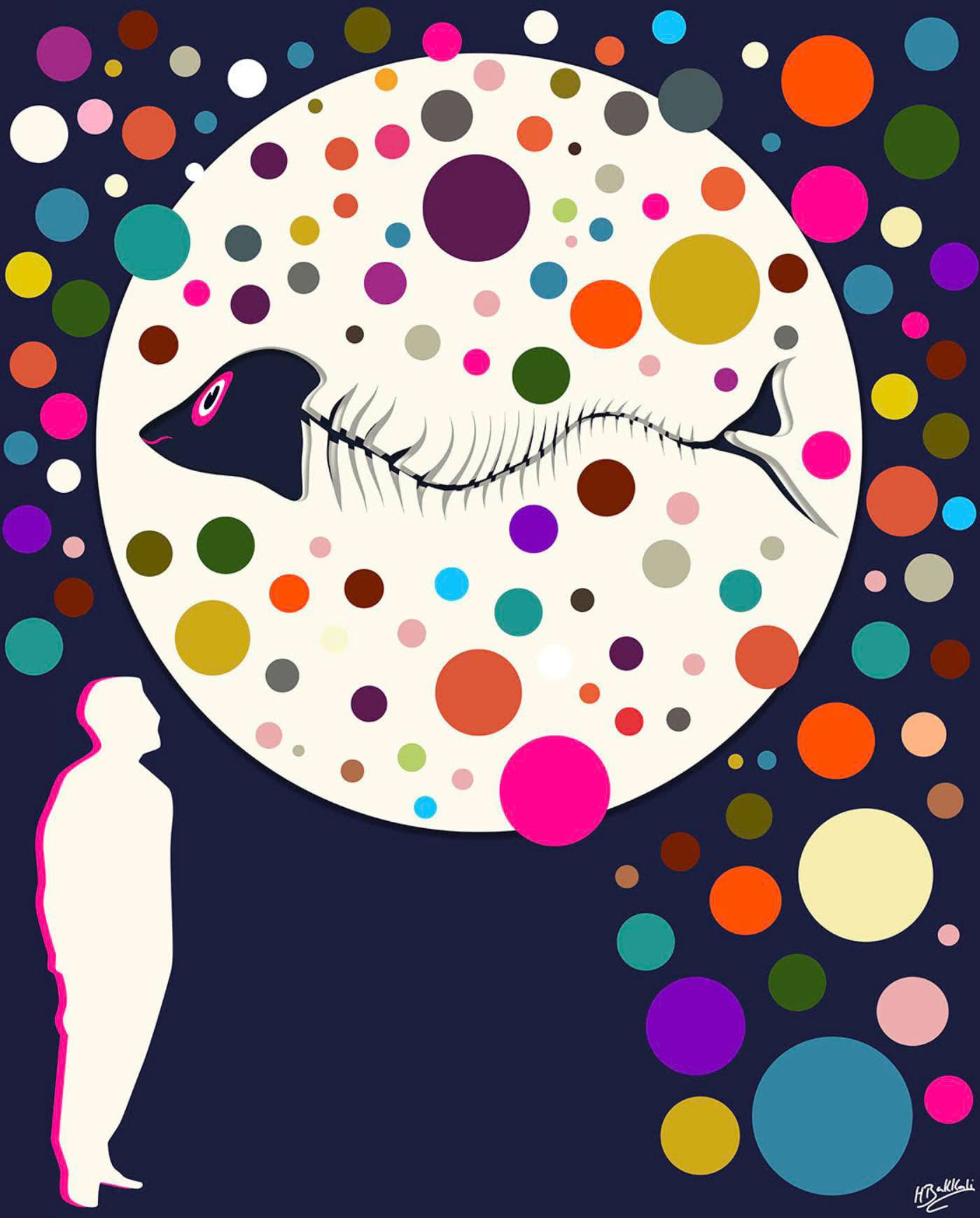 TOO MANY FISH, TOO FEW LOAVES
"In this illustration, we see the outline of a contemporary man watching with greed a large floating fishbone, surrounded by a fine dust of colored polka dots. This apparently carefree image immediately tells the violent competitiveness of a world that is increasingly impoverished of its resources and the scandalous inequality of a wealth that is the prerogative of the few to the detriment of the majority of the community. But at the same time, the image seems to prefigure the imminent victory of color, a disruptive vital force that will succeed in subverting the status quo in a new harmony. Here the artist's gift of speaking about the problems of our times with depth and lightness is more evident than ever, proposing positive models of thought and behavior without reducing the explosive reach of her message." - Review Juliet Art Magazine
HONORABLE MENTION AWARD | LONDON INTERNATIONAL CREATIVE COMPETITION, 2020
HONORABLE MENTION AWARD | CIRCLE FOUNDATION FOR THE ARTS |  FRANCE 2020
SILVER AWARD | GRAPHIS POSTER ANNUAL |  NEW YORK 2019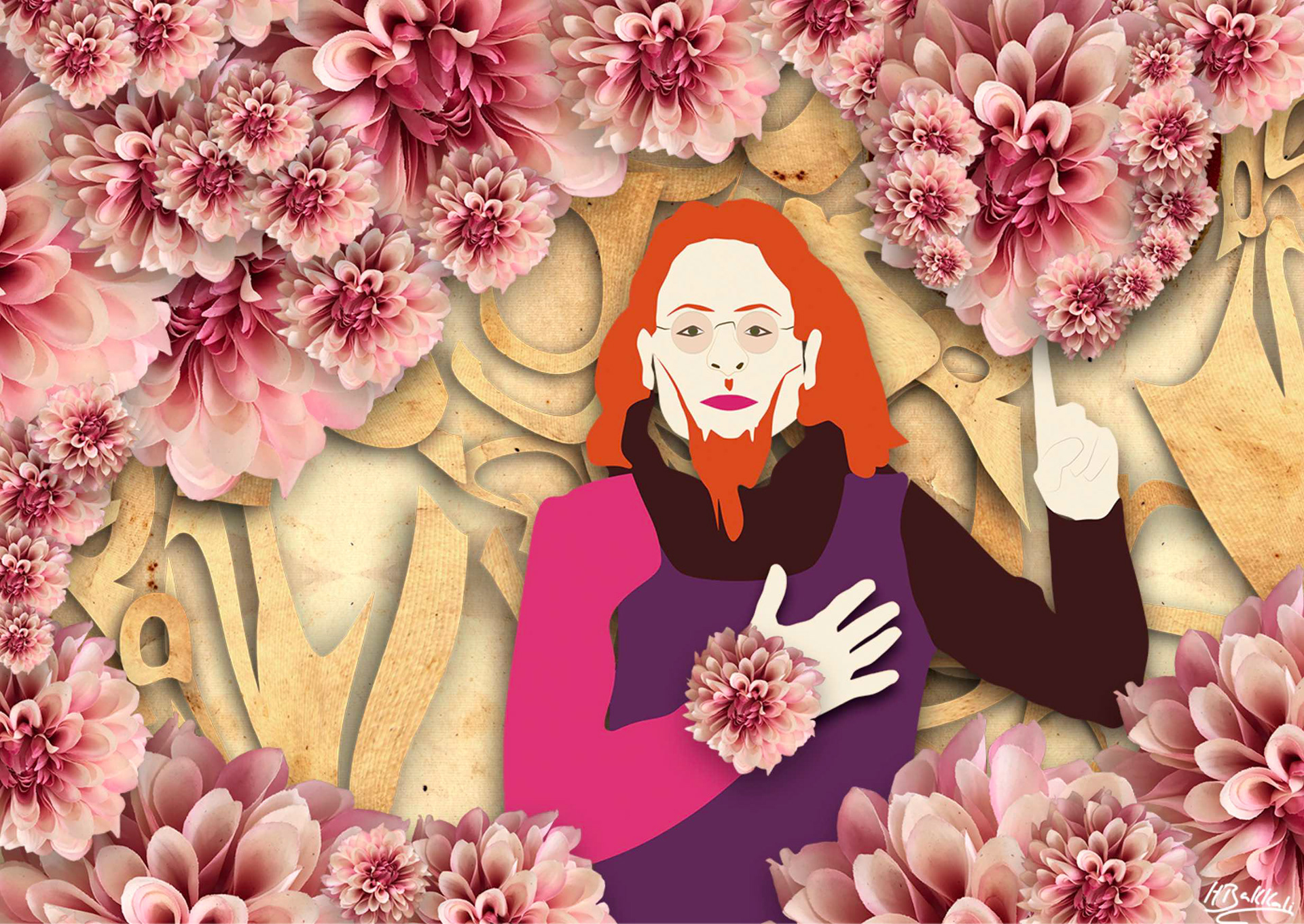 This is a tribute to Don Quixote and to its universal values: reflection, conversation, understanding, humor and wit, color, words for love and hope. It is the time of words and stories. It is the time of optimism and hope. It is the time of fantasy and dreams. It's time for legends with a happy endings. It is time of reflection. It is the time of genius and madness. It is time of the Don Quixote of the 21st Century.
GRAPHIS HONORABLE MENTION, NEW YORK 2019
ART REVEAL MAGAZINE 47 COVER