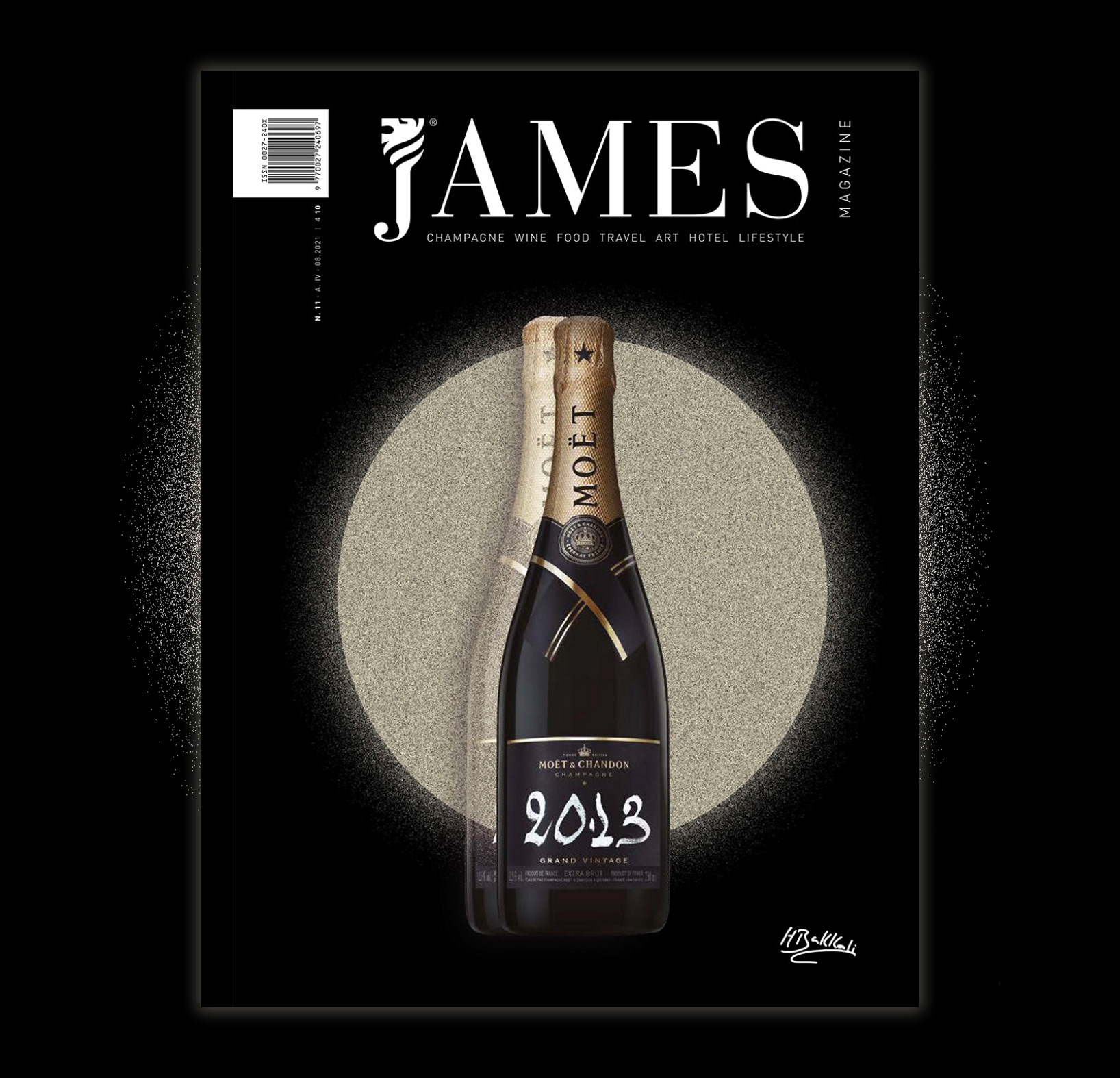 Houda Bakkali sign the Moët & Chandon's cover for James Magazine

The visual artist Houda Bakkali has signed the new issue of the Italian luxury publication James Magazine. This edition shows one of the most selected champagnes, Moët & Chandon 2013 Grand Vintage.
"I have been inspired by the uniqueness of Moët & Chandon and the elegance of James Magazine. This cover is based on a golden circle that represents perfection. An enveloping sensory space, suggestive and full of sensuality, a space featuring Moët's bubbles. A sophisticated space, ideal for every occasion, ideal for the most special parties and to share unique moments. A space without thought for exclusivity and delight." Underline the artist.
About Moët & Chandon Grand Vintage 2013
Moët & Chandon Grand Vintage 2013 is a champagne marked by a late vintage. Its flavors and fragrances shine through, while its maturity is expressed through its autumnal notes, golden hues and lingering bubbles. It fills the palate with energy and its delicate acidity envelops the mouth with a characteristic grainy and refined texture. Moët & Chandon Grand Vintage 2013 leaves a suggestive bitter final touch of white grapefruit. Moët & Chandon, founded in 1743 with headquarters in Épernay, is one of the best-known and best-selling champagnes in the world. 
More info
James Magazine was born in 2017 following a dream, to create what did not exist, from a crazy intuition of the journalist and director of the publication Bruno Petronilli. Today, prestigious names in Italian gastronomy, tourism, art and culture have left their signature and testimonies in this exclusive project, formed by a team of professionals with a long history. All of them united to share the same philosophy of life: tell the story and beauty of the world around us.
More info