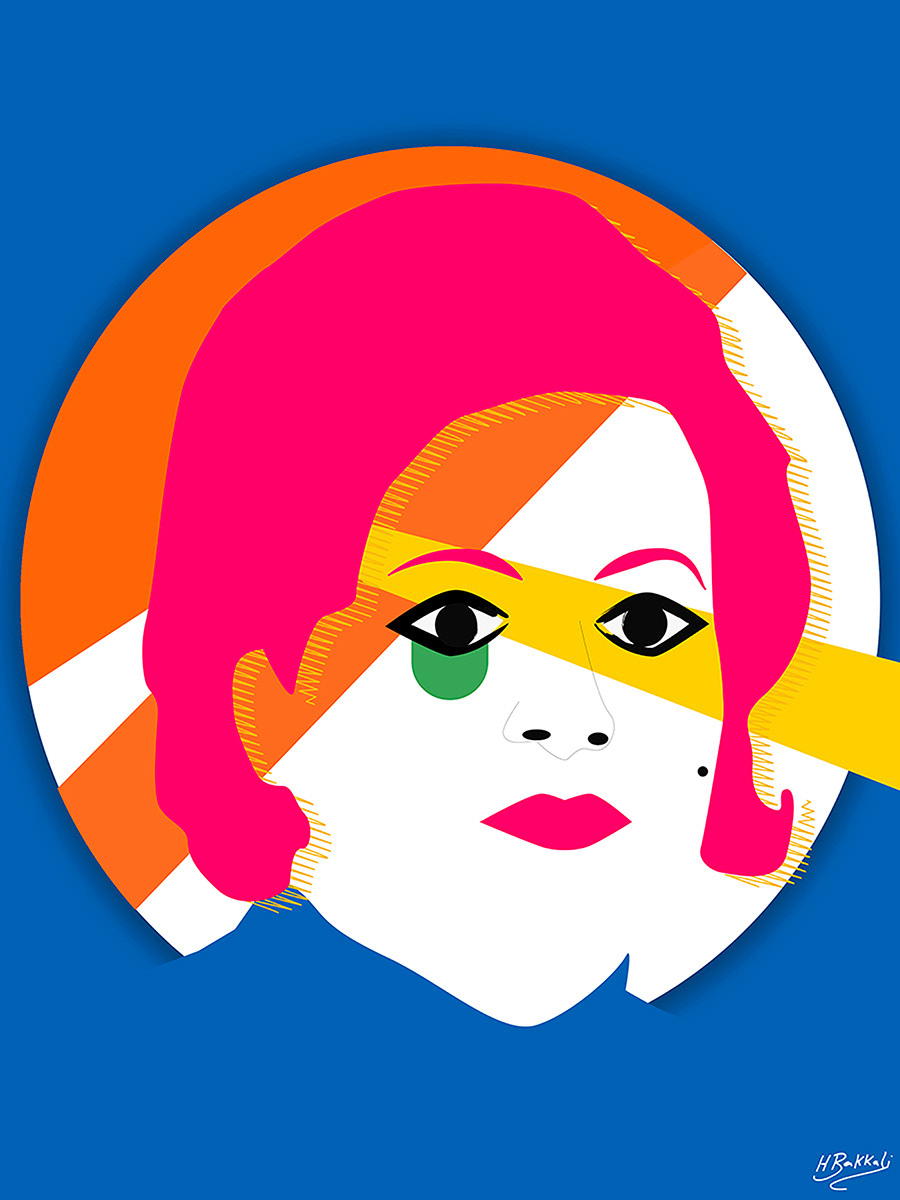 Aims of this illustration, inspired on the artist's mother, is to break the clichés of Arab and Muslim women, vindicate the rights of women to be able to decide their own destinies and to break the fear and silence of sexism. An anonymous activist who loved and fought for the empowerment women in the 60s and 70s.
Freedom above all. Freedom as a lifestyle. Adiba, the protagonist of this illustration, lived and died with the conviction that education, communication and culture are the best synonymous of freedom.  
This is the legacy that has inspired Houda Bakkali to create this series, the most sincere tribute to her mother. 
...
This illustration symbolises the vibrancy of colour, the power of freedom, the energy of an optimistic vision of life. All of these values are represented by the strong serenity of the protagonist, a woman. The intensity of colour and visual rhythm are the basis of this composition, which seek to convey optimism, strength, energy and life. A vibrant concept, based on digital illustration and graphic design. Minimalist, pop, suggestive and shocking, like its protagonist. An artwork designed to share her soul. 
HONORABLE MENTION | ANNUAL POSTER 2021 | NEW YORK 2020
PARIS DESIGN AWARDS | HONORABLE MENTION | PARIS 2020