Stay home and be creative | ILLUSTRATION | MOTION | AR
Feel free, why not? Move your body, move your mind, dance, sing, cook, read, write, draw, play, create, dream. We will win the battle together. We are more and stronger. Use your energy to fight Covid-19. Add colour and imagination. Be positive. Be creative. Be patient. Stay home and stay happy.
..........................
For these unprecedented times, the United Nations (UN) has promoted an initiative for worldwide creatives to get involved in spreading messages to help combat the coronavirus COVID-19 through art and creativity. Their artworks will promote the main recommendations of the World Health Organization (WHO): personal hygiene, physical distancing, know the symptoms, kindness contagion, myth-busting and donation. Thank you so much UN for this wonderful idea and for selecting my artwork "Stay home and be creative" Really honoured and grateful for this opportunity, creative and hopeful. 

Una de las cosas más positivas que está dejando esta pandemia, es la gran solidaridad, el corazón, el alma y la profunda implicación de todas las gentes del mundo que nos hemos unido por una sola causa: la lucha por la vida, la lucha contra el COVID-19.
Hoy me siento muy privilegiada por haber podido aportar una de mis obras a la campaña #UNCOVID19BRIEF, una propuesta solidaria, colorista y absolutamente excepcional, liderada por Naciones Unidas y por Talenthouse, una de las plataformas de creativos más importantes del mundo. Me siento privilegiada por poder sumar en esta lucha a través del canal de la ONU, UN COVID-19 Response Creative Content Hub, y agradecida por haber seleccionado y destacado "Stay home & be creative" en sus medios. Es un orgullo poder ser parte de un elenco de más de 16.000 creativos de todo el planeta que han puesto el talento, la originalidad, el color y el optimismo en esta lucha de todos.
Link
 de Naciones Unidas para la descarga del vídeo.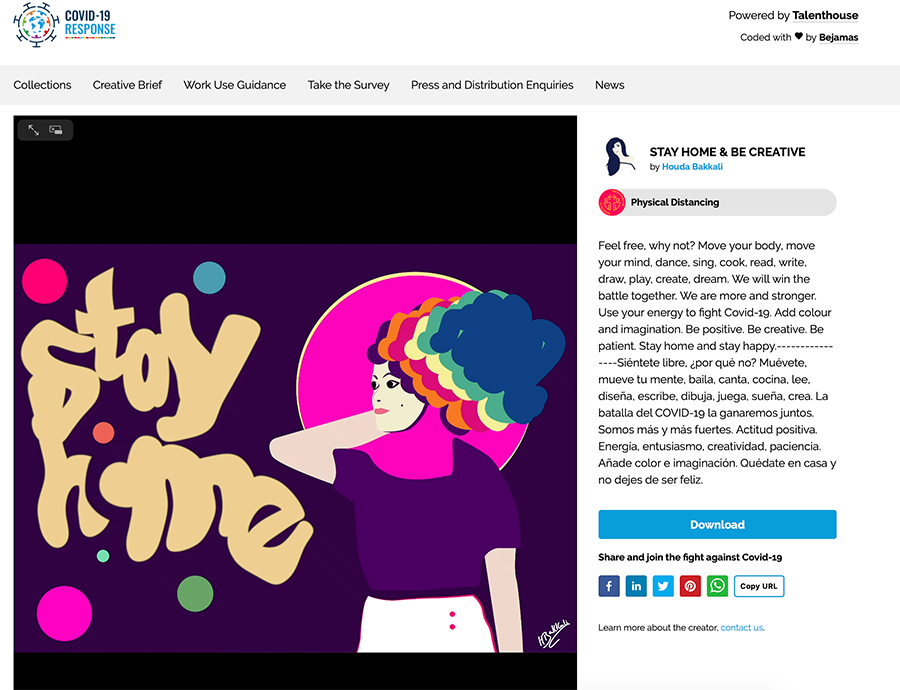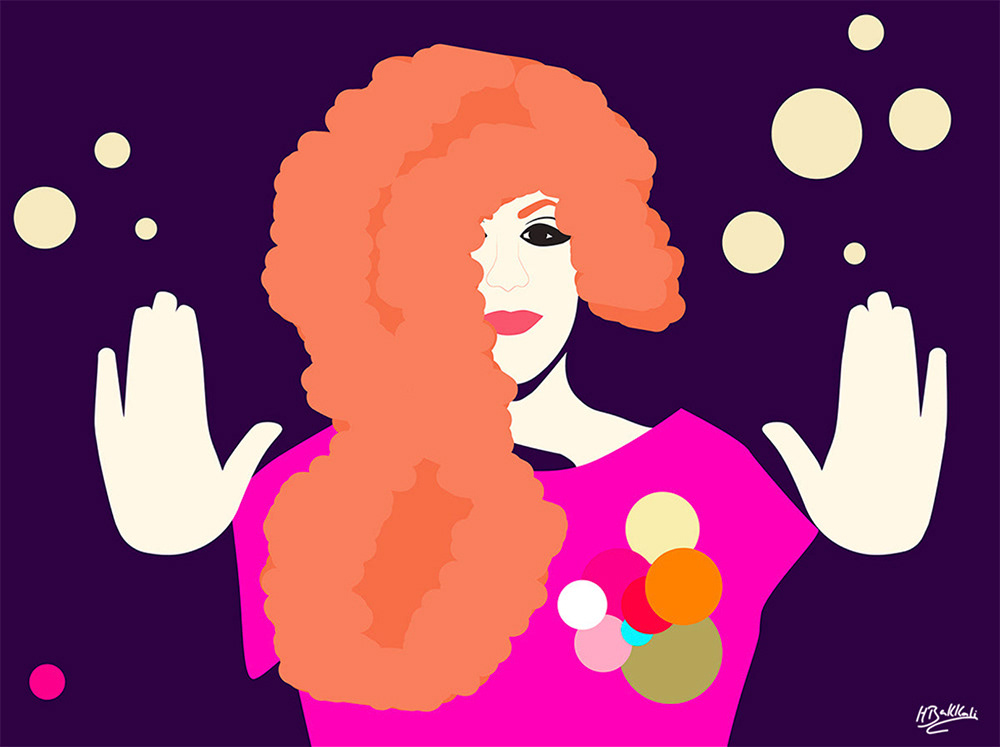 REMEMBER IT'S EASY! 
Remember, its easy! Avoid touching your nose, but take a deep breath and keep calm. Avoid touching your mouth, but smile. Avoid touching your eyes, but don't stop looking into the future. Safe your hands and clap loud. Stay home, be responsible. Stay safe and be happy.​​​​​​​